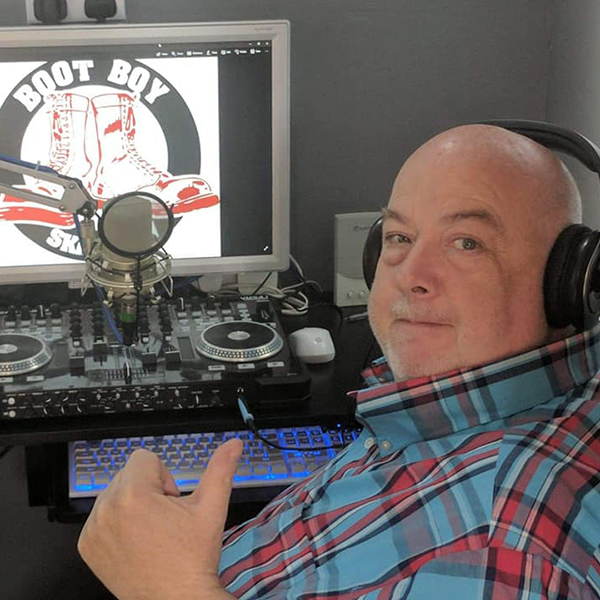 GEOFF LONGBAR
Based: Lowestoft, England
Boot Boy Ska Show
Geoff is the founder of Boot Boy Radio and a lifelong supporter of the offbeat genres. His passion is the driving force behind the station. What pleases Geoff more than anything is the community which stands firm and loyal.
Over the past few years, the audience has grown and the platform expanded. With regularly monthly listeners from 165 countries, Geoff has brought together a host of knowledgeable presenters that sit in his shadow and will support him like he supports them.
I have been a skinhead since I can remember, I love the skinhead scene and the culture has played a huge part in my life. 
I play all Reggae, Ska and 2 Tone, through all the ages. I believe in keeping the music and culture going and by promoting the skinhead genre I believe I am giving back to the community.
I am known as Alan Townson AKA The Creator.
ALAN TOWNSON
Based: England
AKA The Creator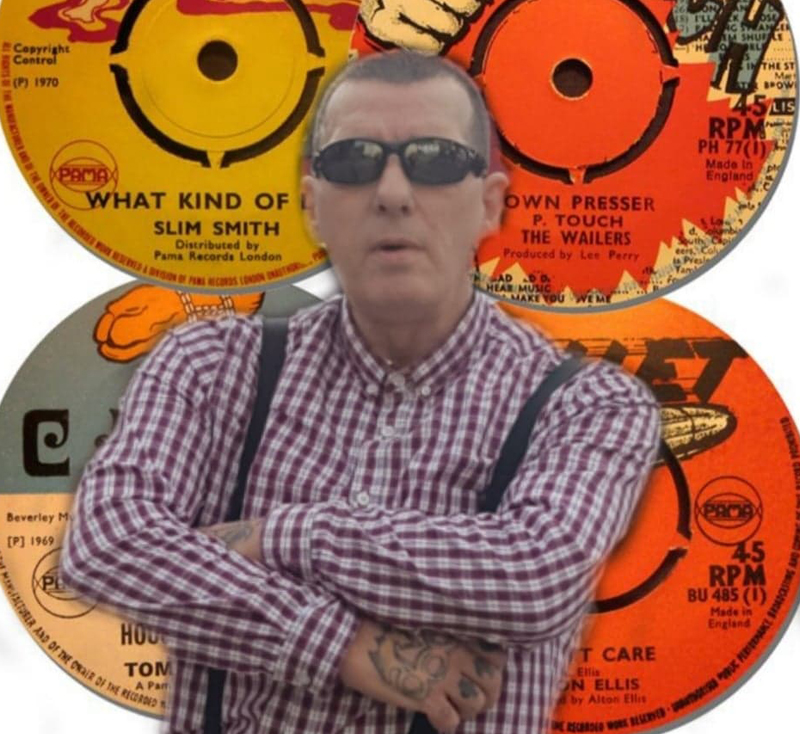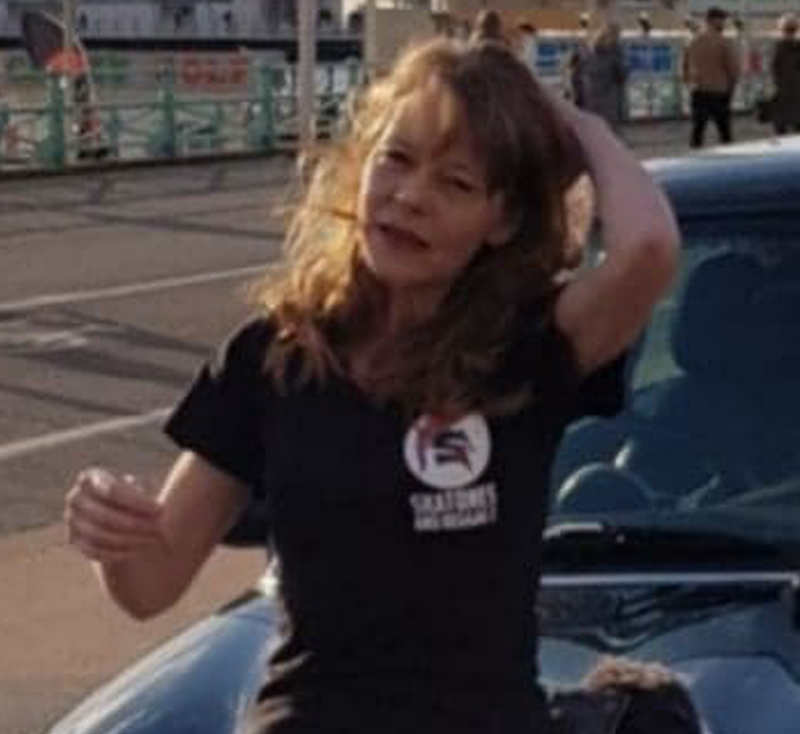 SUE WEST
Based: England
Sue's Sounds
I'm Sue, Presenter of Sue's Sounds, on my shows I choose a different theme each week; all the songs have the theme word in the title and/or within the songs. To bring you a diverse play list all within the Bluebeat, Ska, Reggae & Two Tone genre.
So, join me for a different way of listening to music; see if you can guess some of the songs from the Theme Of The Week.
Catflea Massacre is a rebel amongst a pack of revels. He kicks against society like a jelly rolling up hill.
If he had a choice between a raisin flapjack and a honey flapjack you would see a man rip off his socks, push them into his ears and then retrieve them through his eyeballs before commiting to an answer.
Catflea's only lucid moment is when he's putting his show together. In these precious moments, all you can hear is a offbeat satisfied purring.
CATFLEA MASSACRE
Based: Hell
Catflea Massacre Ska & Reggae Show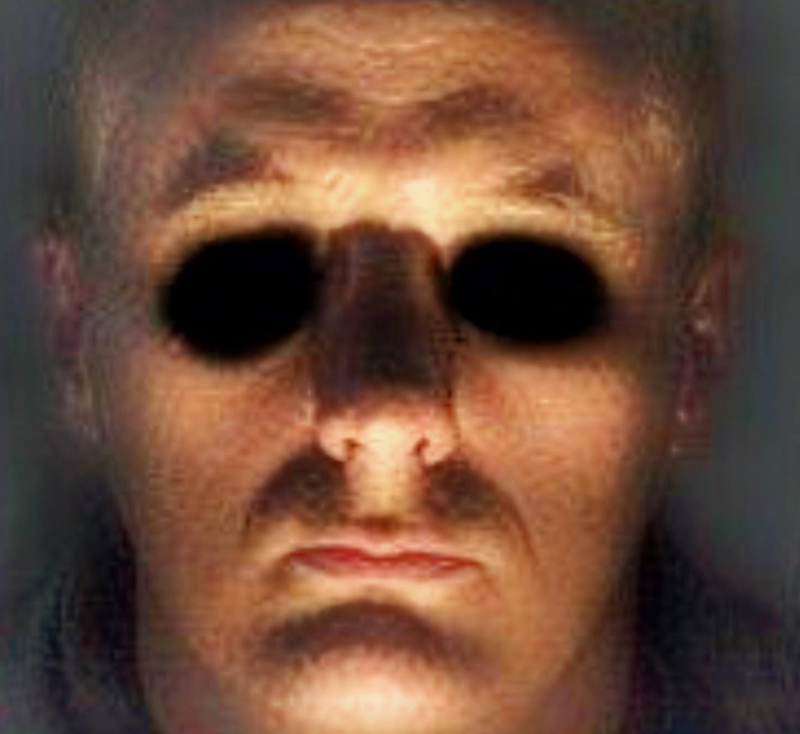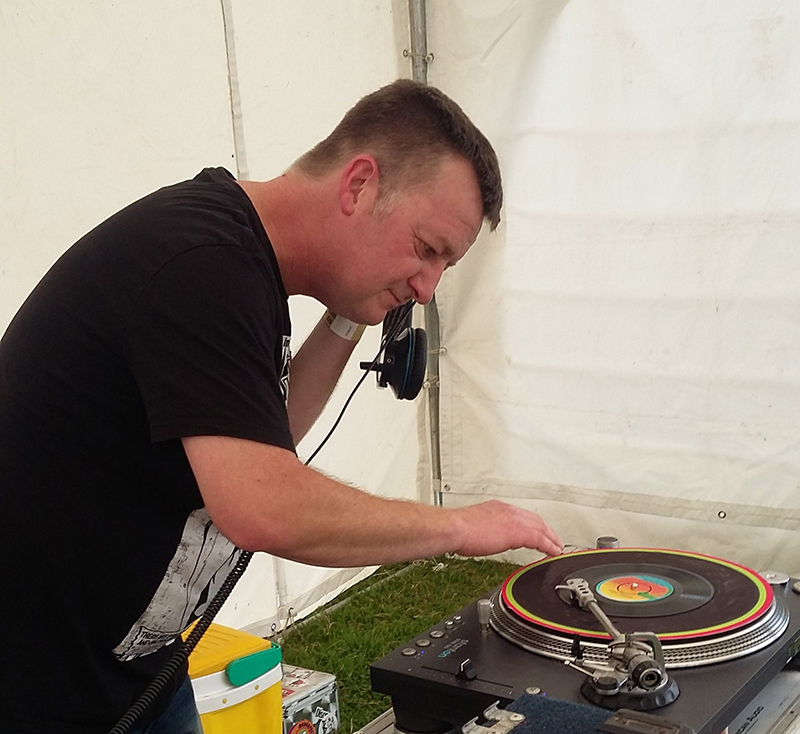 DARREN WORROW
Based: Devizes, England
Ska-ing The West Country
Cartoonist, Author, and through all my creative diversions, I was only ever a window-shopper with music. Love it, live for it; can't hold a note for toffee, can't play an instrument if my life depended on it. DJ is the only way to express my affection for it, 
I shy at nothing, save eggnog and that is why I'm blessed when Boot Boy Radio stupidly gave me a chance, and Ska-ing the West Country is now a, well, thing. Means I can play my favourite tunes, say silly things, and generally mess about; the story of my life.
It's the sort of thing that Daz enjoys doing that made others stand two metres away from him, and that was before the pandemic. Daz decided music was for him after being informed by Crackle from the Rice Krispies box that he looked a little like a cross between Freddie Mercury and Twiggy. 
Daz now presents the Ska Train, he approaches it from the position of Y-Front wearer as he has always felt safer with a quick exit somewhere close.
DAZ KANE
Based: England
Daz Kane's Ska Train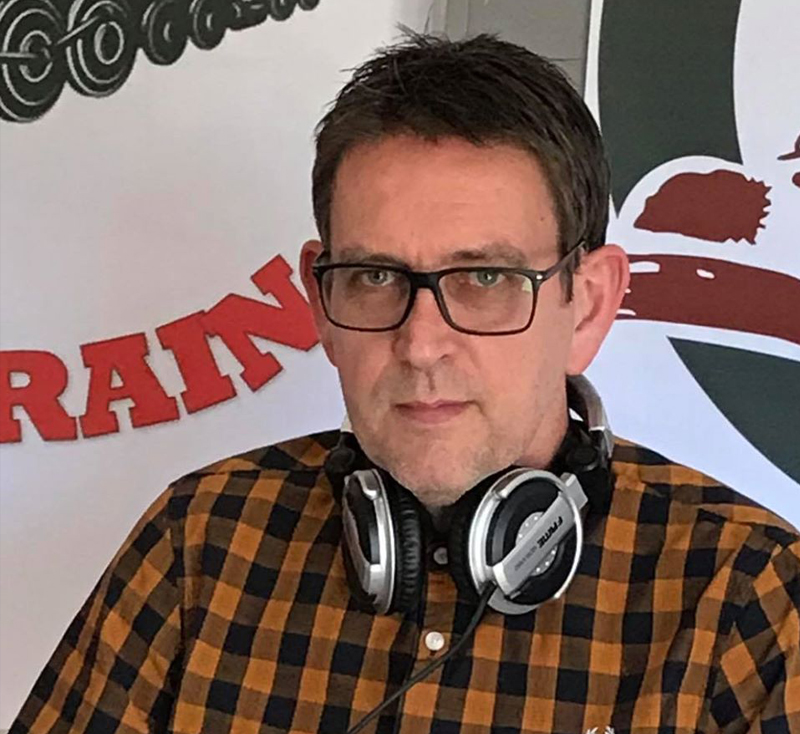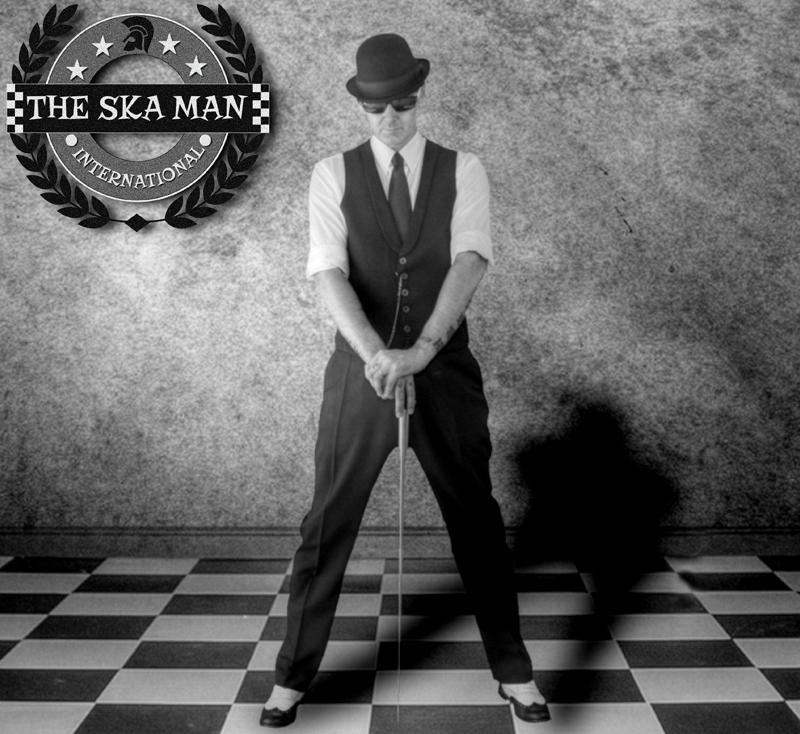 GARETH SEVERN
Based: Cyprus
The Ska-Man International
I am the Ska Man International, also known as Gareth Severn. A singer, Presenter, Writer, Director and relative new boy to Boot Boy Radio.
I have a passion for Ska music whether it be on stage performing or on the radio playing my favourite tunes. I will play whatever beat takes me at any given time, old or new and love to take your requests and listen to all your favourites as well.
My name is Maggie Alvarez. Mixed Spanish Caribbean and born in Amsterdam. Music always gave me comfort and happiness in life.
When the COVID virus arrived in our countries I noticed that I wasn't the only one in need of more music. Music is food for the soul. So like many others I started to share my favorite music with other people. Now I'm fortunate to do that on Boot Boy Radio with Maggie's Love Bus!
"It's all about the music
"
MAGGIE ALVAREZ
Based: Amsterdam, Netherlands
Maggies Love Bus